LEVERAGING IDEAS AND EXPERTISE TO OVERCOME POVERTY AND ADVANCE WOMEN'S RIGHTS
Never has the need for women, girls and youth been more urgent. Gender inequality results in increased sexual abuse and violence against women and girls and denies their fundamental human rights. In addition, extreme poverty exacerbated by a changing climate results in food insecurity, further increasing the vulnerability of the world's poorest, especially women and girls. Together we are piloting innovative programs to prevent violence and abuse; create sustainable incomes for women and youth, and empower women to become leaders in their communities.
Gender Ink volunteers work with local partners to strengthen collective enterprises and small businesses led by women and youth. Poverty and unemployment disproportionately affects women and youth. Yet, Africa has the fastest-growing and most youthful population in the world. Through economic initiatives such as soap making, small animal husbandry, beekeeping and market gardening, women and youth earn a sustainable income. As a result, many are increasing food security for themselves and their communities and gaining leadership skills. Investing in the economic empowerment of women and youth is investing in poverty-eradication and economic growth for all.
Our webinars provide you with the latest diversity (DEI), equity and inclusion skills, tools and strategies through virtual training and workshops conducted by experts and designed to be applied easily to your workplace.
Webinars are conducted live online and are included for subscription members a minimum of once/month.
INCREASING WOMEN'S LEADERSHIP
Getting into and staying in positions of power is difficult for women. In many countries where we work, barriers to leadership can seem insurmountable. Attitudes and beliefs that women are unequal to men at home, at work and in government are exacerbated by limited access to training and education and fewer opportunities for mentorship to develop leadership skills.
Gender Ink is working with local partners to build the capacities of women and girls to become leaders in the community, as business owners, advocates and in government.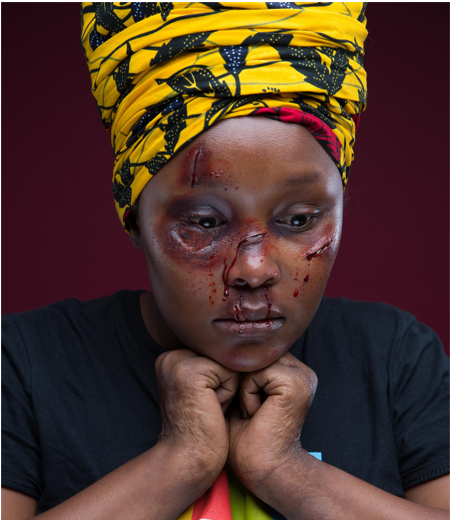 Self respect by definition is a confidence and pride in knowing that your behaviour is both honorable and dignified. When you harass or vilify someone, you not only disrespect them, but yourself also.
Street harassment, sexual violence, sexual harassment, gender-based violence and racism, are all acts committed by a person who in fact has no self respect
Subscribe to our YouTube channel
Follow us on our social media accounts
Want to make a difference?
Help us raise money for our humanitarian causes